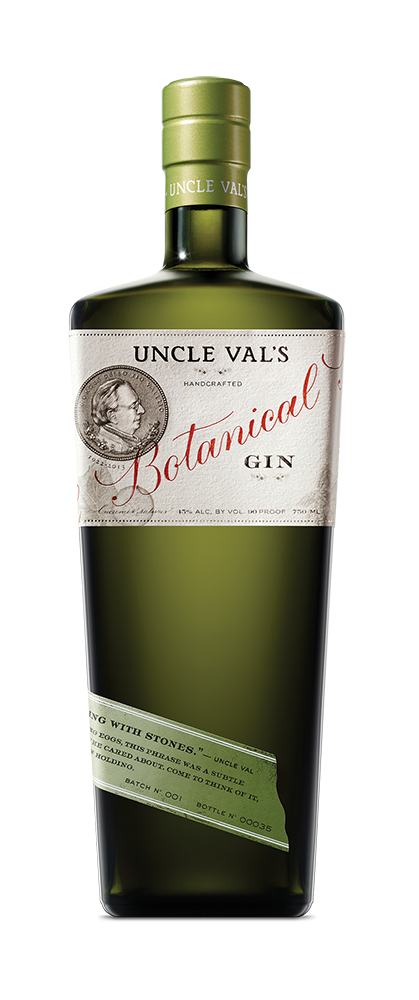 BOTANICAL
Uncle Val's Botanical Gin presents a complex and subtly pleasing sensation of flavors. The botanicals were chosen because they were not only Uncle Val's favorite cooking ingredients, but also happen to make a truly unique and smoothly delicious gin. Each sip bolsters the botanical flavors, along with a continuous presence of piney juniper.
Juniper · Cucumber · Lemon · Sage · Lavender
No Artificial Flavors, Colors, or Additives
Pick up a bottle at a retailer near you or sip on a drink at a local restaurant.
2 oz. Uncle Val's Botanical Gin
.75 oz. Fresh Lemon Juice
3 Dashes Bitter Queens Norcal Nancy Eucalyptus Bitters
Build gin, lemon, honey syrup and bitters in a shaker tin with ice, shake for 7-8 seconds. Strain with Hawthorne strainer through double strainer into a small chilled coupe glass.