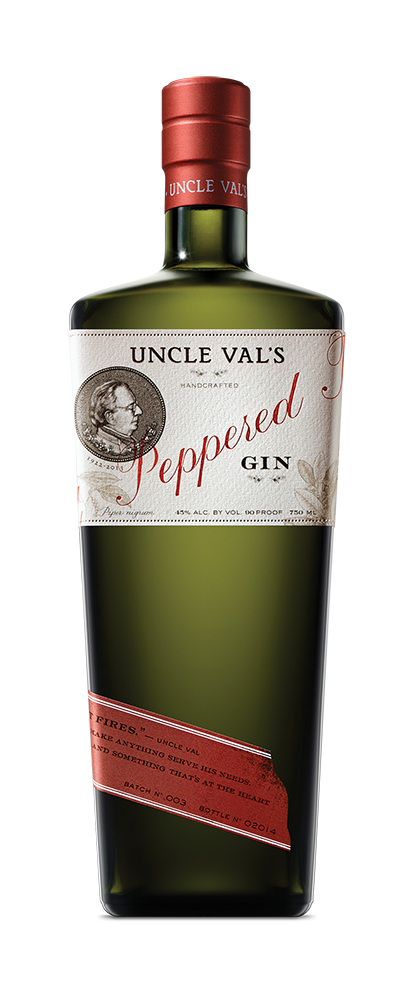 PEPPERED
Uncle Val's Peppered Gin is both an excellent sipping gin and a highly versatile mixing gin for cocktails. It represents a truly unique flavor profile, starting with sharp peppercorn and evolving into char and juniper. Bold yet smooth, it stays true to the Uncle Val's line of gins.
Juniper · Red Bell Pepper · Black Pepper · Pimento
No Artificial Flavors, Colors, or Additives
Pick up a bottle at a retailer near you or sip on a drink at a local restaurant.
2 oz. Uncle Val's Peppered Gin
.5 oz. Demitri's Chilies and Peppers Bloody Mary Seasoning
6 oz. Tomato Juice (not from concentrate)
Build a shaker tin with all ingredients, add ice, cap with the other side of tin and shake lightly for 4 seconds, then dump the shaker into the pint glass and place the celery stock into the glass as well as the garnish skewer and serve.